Satan's School for Lust
Jump to navigation
Jump to search
Satan's School for Lust



Satan's School for Lust DVD Cover

Directed by
Terry West
Written by
John Bacchus
Terry West
Starring
Misty Mundae
Darian Caine
Barbara Joyce
Cinematography
Johnny Crash
Editing by
George Freeway
Studio
E.I. Independent Cinema
Seduction Cinema
Distributed by
Shock-O-Rama Cinema
Seduction Cinema
Release

date(s)

December 31, 2002
Running time
78 Minutes
Country
USA
Language
English
For other uses of the word Succubus, see Succubus (disambiguation).

Satan's School for Lust, also released as Misty Mundae: School for Lust and Satan's School for Sluts, is a 2002 low-budget, erotic horror film.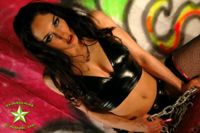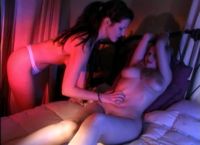 Overview
Title: Satan's School for Lust
Also Known As: Misty Mundae: School for Lust, Satan's School for Sluts
Director: Terry West
Writers:John Bacchus and Terry West
Studio:E.I. Independent Cinema, Seduction Cinema
Genre: Horror, Erotica, Feature
Runtime: 65 Minutes / USA: 78 Minutes (TV)
MPAA Rating: R - Sexual Content and Language
Release Date: December 31, 2002
Tagline: The school's walls hide many dark and kinky secrets that will reveal themselves in time...
Cast
| Actor / Actress | Role |
| --- | --- |
| Erin Brown | Primula Cooper (as Misty Mundae) |
| Darian Caine | Satan |
| Barbara Joyce | Miss Beezle |
| Ruby Larocca | Phoenix |
| Suzi Lorraine | Linda |
| Zoe Moonshine | Kelly Porter |
| Terry West | Terry |
| William Hellfire | Boyfriend (uncredited) |
Plot Summary
Young, beautiful and naive Primula Cooper (Misty Mundae) is sent to a secluded female-only private school while her father travels overseas. Diablo School For Girls is an ominous and isolated building that hides its many dark and kinky secrets from the outside world. Upon her arrival, Primula is greeted by Miss Beezle (Barbara Joyce) - the domineering headmistress of Diablo who has a sinister taste for the bodies and souls of blossoming young women - as well as Phoenix (Ruby LaRocca), a student hellion and over-sexed goth girl who becomes Primula's all-too-willing roommate. As Primula tries to settle into her strange new environment, she begins having dreams of a devilish figure (Darian Caine) that can satisfy her deepest and hottest desires!
Critical Review
The following review is from Digitally Obsessed
Review By: Rich Rosell on April 17, 2003
Rating: Recommended for all the Misty Mundae-heads out there. Say it loud and say it proud.
When it comes to soft-core lesbian entertainment, there are few studios as proudly prolific as the folks at Seduction Cinema, those purveyors of such lusty woman-on-woman classics as Play-Mate of the Apes, Mummy's Kiss and Mummy Raider. These are niche films to be sure, and generally feature a recurring stable of familiar names, usually led by Misty Mundae and Darian Caine, involved in a loosely structured "plot" that exists primarily to connect a series of erotically-charged encounters.
With Satan's School for Lust, veteran Seduction writer/director Terry M. West does a kinky variation on the satanic girls' school genre, and he works the concept pretty hard by mixing comedy, horror and grinding sexuality together into one big pile. Misty Mundae, all gloriously wide-eyed and innocent, is angelic waif Primula Cooper, who is sent to the ominous Diablo School for Girls by her father. The school is run by domineering head mistress Miss Beezle (Barbara Joyce), who is never without her precious riding crop (better to spank with, my dear). Primula is paired up with a creepy goth roommate named Phoenix (Ruby LaRocca), and as they get to know each other we learn that intrepid newspaper reporter Linda (Kelli Summers) is investigating a series of mysterious disappearances that have taken place at Diablo.
Plot and narrative are never generally strong suits of a Seduction title, though West does a adequate job here of actually presenting a B-grade horror-worthy storyline mixed with copious sexuality, something that Donald F. Glut was able to do even more succinctly with The Mummy's Kiss. Still, with Satan's School for Lust, we get plenty of mumblings about an "ancient duty", and there are quite a few scenes of nude women trussed and bound that would make legitimate genre auteurs like Jess Franco flush with envy. West even has Mundae submit to having a crucifix used on her south of the border by sexy Satan (Darian Caine) TWICE—had this been done in more mainstream horror it would have likely had conservative religious groups literally exploding in blind rage.
Mundae, with her long, straight hair, has that naïve ingenue look that works particularly well in Satan's School for Lust, where she even sports a schoolgirl outfit (at least on the cover art); she looks so young at times she could easily play a believable seventeen-year-old if she had to, and it's that fresh-scrubbed wholesomeness that makes Mundae such a standout in what is otherwise a film filled with saline-enhanced actresses. Her character of Primula is miles away from her Lara Croft-inspired role in Mummy Raider, which for pure, overall nuttiness is still her Seduction highpoint, and while her acting is not exactly Streep-worthy, it exceeds the stiff line readings of Kelli Summers. Ditto for Barbara Joyce, who seems to know that this ain't Shakespeare, and she neatly wrings every bit of over-the-top campiness from her dialogue as the demonic head mistress.
If you've ever seen any of the other Seduction titles, you won't find things too different here, except for perhaps a slightly more developed storyline. If you're unfamiliar with the works of Mundae, Caine or LaRocca, Satan's School for Lust isn't a bad place to start if you're looking for a film full of attractive nude women, though as a purist I would recommend Mummy Raider as the definitive genre primer.
External Links
Satan's School for Lust at the IMDb