Difference between revisions of "The Office Daddy (eBook)"
Jump to navigation
Jump to search
---
Revision as of 08:01, 2 July 2015

For other uses of the word Succubus, see Succubus (disambiguation).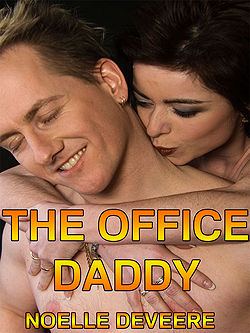 The Office Daddy is an eBook written by Noelle DeVeere. In this work, the main character Stephanie is a being with powers similar to that of a Succubus.
Details
Title: The Office Daddy
Author: Noelle DeVeere
Format: eBook
Publisher: Smashwords
Language: English
Length 8 Pages
Release Date: January 21, 2012
Other Works in this series on SuccuWiki
Synopsis
Ever since she turned eighteen, slutty little Katie has been the bane of Paul Mattson's existence. Now that he's divorced her mother, his dear sweet stepdaughter shows up at his office to get what's hers. But is she who she claims to be?
Book Review
At the time of this article's addition to the SuccuWiki, there was no review available.
External Links