Morrigan Costume (Szentasha Salome)
Jump to navigation
Jump to search

For other uses of the word Succubus, see Succubus (disambiguation).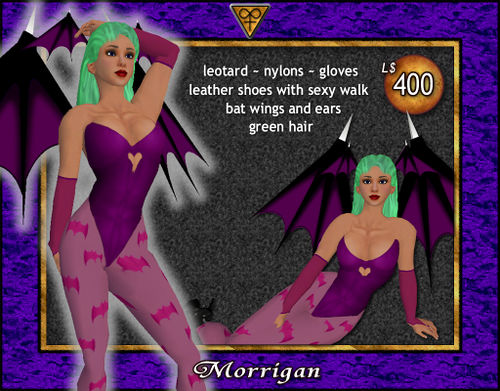 Szentasha Salome is a Second Life skins designer. You can purchase various outfits, shoes, boots and other items to add to the avatar you use in the Second Life universe. This is a ~J~ Morrigan Costume which looks similar to what Morrigan Aensland looks like in her various incarnations.
~J~ Morrigan Costume
Succubus costume with wing set as displayed on this page.
External Links