For other uses of the word Succubus, see Succubus (disambiguation).
The Lake

The Lake eBook Cover,
written by Hiker Angel
Author(s)
Hiker Angel
Publisher
Amazon Digital Publishing
Publication date
January 7, 2020
Media type
eBook
Length
75 Pages
ASIN
B083N7BLQZ
For other uses of the word Incubus, see Incubus (disambiguation).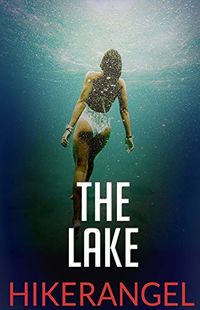 The Lake is an eBook written by Hiker Angel. In this work several characters are transformed into Succubi and Incubi.
Overview
Title: The Lake
Author: Hiker Angel
Published By: Amazon Digital Publishing
Length: 75 Pages
Format: eBook
ASIN: B083N7BLQZ
Publishing Date: January 7, 2020
Plot Summary
The Lake is a dark, sexy, supernatural novella about a group of high school seniors that discover a lake that seems to make them stronger and more beautiful every time they go in. As with all good things, however, there is a catch...
Book Review
At the time of this article's entry in the SuccuWiki, no review was available. Tera has this work on her reading list and will review it shortly.
External Links