Seducing the Succubus
Jump to navigation
Jump to search

For other uses of the word Succubus, see Succubus (disambiguation).

Seducing the Succubus, is an eNovel written by Jennifer Barlowe.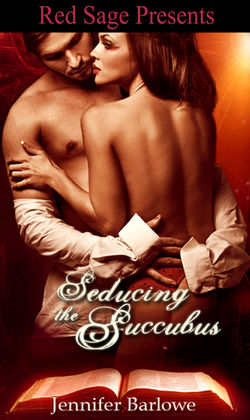 Details
Title: Seducing the Succubus
Author: Jennifer Barlowe
Format: eNovel
Publisher: Red Sage Publishing
Language: English
ISBN-10: 1603103503
ISBN-13: 9781603103503
Release Date: 2009
Synopsis
Case is a con man specializing in arcane artifacts -- his life a razor-edged gamble. When his most recent grift goes catastrophically wrong he decides to take his biggest chance yet, betting he can out-seduce a demonic seductress and win her onto his side. A centuries-old succubus, Samantaka has seen every kind of human arrogance and excess, and she doesn't expect to find anything new in this latest summoning. But life and magic are full of surprises, and they're both about to find that this demonic pact is more than either of them bargained for.



Book Review
No reviews were available at the time of this article's creation in SuccuWiki. Tera has purchased a copy of the novel and will be reviewing it in the near future.
External Links