Thank you for over 4 million views of the SuccuWiki!
The House on the Hill 2 (eBook)
From SuccuWiki - The Wiki of the Succubi

For other uses of the word Succubus, see Succubus (disambiguation).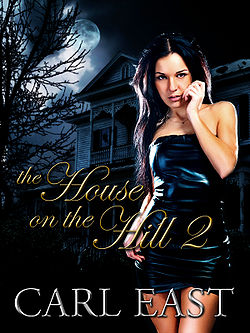 The House on the Hill 2 is an eBook written by Carl East. In this work the character Serena is a Succubus.
Overview
Title: The House on the Hill 2
Author: Carl East
Published By: Amazon Digital Services
Format: eBook
Length: 5,500 Words
Publishing Date: May 15, 2012
Other works in this series on SuccuWiki
Synopsis
The Succubus, Serena, is stuck in limbo and when she is freed, she is more than appreciative. In fact, she's so thankful she's willing to show her rescuers a few of the hidden talents that the Succubae possess. By the time she's finished showing off her abilities the new owners are going to wish that she would stay.
Book Review
At the time of this article's entry in the SuccuWiki, no review was available. Tera has this work on her reading list and will add a review as soon as possible.
External Links