Power Over Me (eBook)
Jump to navigation
Jump to search
Power Over Me

Power Over Me eBook Cover,
written by Kelly Nicolson
Author(s)
Kelly Nicolson
Publisher
Etopia Press (Original)
K.B. Nicolson (Reissue)
Publication date
April 30, 2015 (Original)
June 9, 2018 (Reissue)
Media type
eBook
Length
143 Pages
ISBN
978-1-941692-71-4 (Original)
ASIN
B00WZOS7M2 (Original)
B07DK93LMV (Reissue)
For other uses of the word Incubus, see Incubus (disambiguation).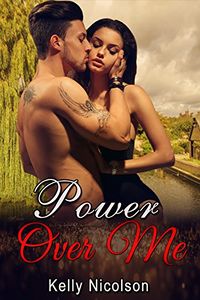 Power Over Me is an eBook written by Kelly Nicolson. In this work the character Bernt is an Incubus.
Overview
Title: Power Over Me
Author: Kelly Nicolson
Published By: Etopia Press (Original), K.B. Nicolson (Reissue)
Length: 143 Pages
Format: eBook
ASIN: B00WZOS7M2 (Original), B07DK93LMV (Reissue)
ISBN: 978-1-941692-71-4
Publishing Date: April 30, 2015 (Original) ,June 9, 2018 (Reissue)
Plot Summary
Incubus and Sorceress, Magic and Passion...
When Thea is kidnapped, it doesn't mean she'll go without a fight.
Walking through her garden, she's grabbed and slung over the shoulder of a sexy, stubborn incubus demon who has no problem with asserting his will to get his own way. Thea has no knowledge of who the male is or why she's been stolen, but she knows she can't risk giving in to him.
Unable to sleep, Bernt can't get the energy he needs to feed and he's starving. He's heard of a Sorceress with great power who might give him the magical aid he needs. But if the only way to get her help is to steal her, then that's what he'll do.
As soon as she's secure within the boundaries of his hometown, Bernt sets himself to enticing her into giving him what he needs. Only as he gets to know her, he's not so sure what that is anymore. The beautiful female with a spirit that intrigues him, makes him forget about his own problems, and she quickly becomes his most important priority. And while Thea can't resist the infuriating incubus, she has to decide what she is willing to sacrifice in order to stay with him. Can she trust that he wants her, and not just her powers?
Book Review
At the time of this article's entry in the SuccuWiki, no review was available. Tera has this work on her reading list and will review it shortly.
External Links