Thank you for over 5.1 million views of the SuccuWiki!
Lilith: Screenplay
From SuccuWiki - The Wiki of the Succubi

For other uses of the word Succubus, see Succubus (disambiguation).

For other uses of the name Lilith, see Lilith (disambiguation).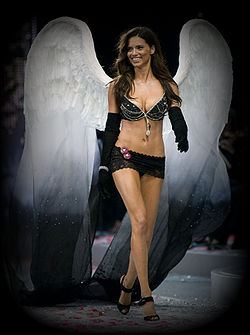 Lilith: Screenplay is a screenplay written by Maximus Romulus. Within this work the character Lilith appears and creates strife in Heaven with her actions.
Book Details
Title: Lilith: Screenplay
Author: Maximus Romulus
Format: eBook formats
Length: 65 Pages
Publisher: Smashwords
Language: English
Release Date: October 4, 2011
Book Synopsis
Lilith unsatisfied with the making of her incarnation Eve, retaliates by causing a war in Heaven.
Book Review
At the time of this article's entry in the SuccuWiki. no review was available.
External Links