Incubus 2: An Urban Fantasy Harem Light Novel (eBook)
Jump to navigation
Jump to search
Incubus 2: An Urban Fantasy Harem Light Novel

Incubus 2: An Urban Fantasy
Harem Light Novel Original eBook Cover,
written by Brandon Varnell
Author(s)
Brandon Varnell
Series
Incubus
Publisher
Kitsune Incorporated
Publication date
November 10, 2020 (Original)
December 7, 2020 (Reissue)
Media type
eBook
Length
283 Pages
ASIN
B08MCMCZFK (Original)
B08PZ67MJZ (Reissue)
Preceded by
Incubus 1: An Urban Fantasy Harem Light Novel
Followed by
Incubus 3: An Urban Fantasy Harem Light Novel
For other uses of the word Incubus, see Incubus (disambiguation).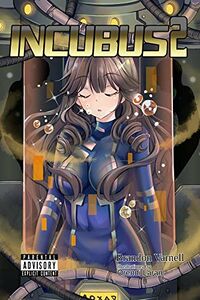 Incubus 2: An Urban Fantasy Harem Light Novel is an eBook written by Brandon Varnell. It is the second work in the Incubus series by this author. In this work the character Anthony Amasius is an Incubus.
Overview
Title: Incubus 2: An Urban Fantasy Harem Light Novel
Author: Brandon Varnell
Published By: Kitsune Incorporated
Length: 283 Pages
Format: eBook
ASIN: B08MCMCZFK (Original), B08PZ67MJZ (Reissue)
Publishing Date: November 10, 2020 (Original), December 7, 2020 (Reissue)
Other Works in this Series on SuccuWiki
Plot Summary
Anthony's life has become much more stimulating since Brianna became his bondmate. Unfortunately, he's become so enamored with her that he's forgotten one simple fact: No one woman can keep up with him in the sack. In order to bring out his full potential and give his bondmate a break, he needs to bond with at least six more women.
He's already got one woman in mind for his second bondmate, but unfortunately for him, Secilia has been carrying a dark secret that could break apart their several years-long friendship.
Book Review
At the time of this article's entry in the SuccuWiki, no review was available. Tera has this work on her reading list and will review it shortly.
External Links