Circles Within Circles (eBook)
From SuccuWiki - The Wiki of the Succubi
Circles Within Circles

Circles Within Circles eBook Cover,
written by Cori Vidae
Author(s)
Cori Vidae
Series
Prairie Magic
Publisher
Pen and Kink Publishing
Publication date
April 4, 2017
Media type
eBook
Length
61 Pages
ASIN
B01N6WIZ93
Followed by
The Longest Night
For other uses of the word Incubus, see Incubus (disambiguation).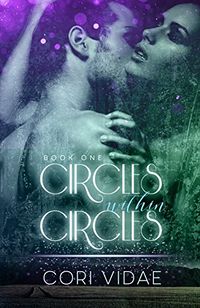 Circles Within Circles is an eBook written by Cori Vidae. It is the first work in the Prairie Magic series by this author. In this work the character Cairn is an Incubus.
Overview
Title: Circles Within Circles
Author: Cori Vidae
Published By: Pen and Kink Publishing
Length: 61 Pages
Format: eBook
ASIN: B01N6WIZ93
Publishing Date: April 4, 2017
Other Works in this Series on SuccuWiki
Plot Summary
Mary never believed the rumors about her mother being a witch, but when a mirror inexplicably connects her to her twin brother Michael, stationed half a world away on a WWI battlefield, she reconsiders. To protect him from a battle he has reason to believe will be his last, Mary sets out to uncover any magic left on her isolated farm.
The incubus Cairn wakes from centuries of banishment to a cramped basement and a sensual, albeit surprised, woman. Perhaps she didn't intend to summon him, but since she did, perhaps he could help… for a price.
Book Review
At the time of this article's entry in the SuccuWiki, no review was available. Tera has this work on her reading list and will review it shortly.
External Links