Thank you for over 5.1 million views of the SuccuWiki!
Bliss and Grief
From SuccuWiki - The Wiki of the Succubi
For other uses of the word Incubus, see Incubus (disambiguation).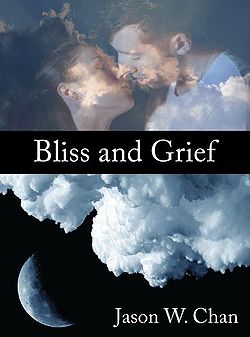 Bliss and Grief is an eNovel written by Jason W. Chan. The character Colton is an Incubus and is the central character of the story.
Overview
Title: Bliss and Grief
Author: Jason W. Chan
Published By: Cratesdale Press
Format: eBook
ASIN: B003RWS7SU
Length: 63,000 Words
Publishing Date: June 13, 2010
Plot Summary
Incubus Colton confesses his love to his human best-friend Daphne, but not knowing that it's forbidden for an incubus to fall in love. He is immediately recalled to a nightmare world called Grief for punishment, where the only escape is to take a pill that causes him to unlove his best friend. Will he choose to unlove the only girl he's ever loved so that he could go home?
Book Review
At the time of this article's entry in the SuccuWiki there was no review available. Tera has this work on her reading list and will review it as soon as possible.
External Links