Thank you for over 5.1 million views of the SuccuWiki!
Beasts (Novel)
From SuccuWiki - The Wiki of the Succubi

For other uses of the word Incubus, see Incubus (disambiguation).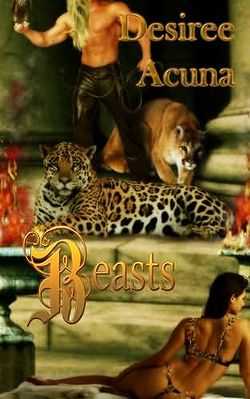 Beasts is a novel written by Kimberly Raye, whom is the pseudonym of the author Kimberly Zant. In this novel an Incubus, named Baelin, is a central character one of the two stories in the work.
Details
Title: Beasts
Author: Desiree Acuna
Length: 204 Pages
Format: Paperback
Publisher: CreateSpace
Language: English
ISBN-10: 145363410X
ISBN-13: 978-1453634103
Release Date: June 27, 2010
Synopsis
Summoning the Beast: Having exhausted every avenue open to her in her quest to save her mother's life, Cara resorts to the unorthodox. She never really believed in the occult, however, and therein lies her problem. A believer wouldn't have been as careless and left herself wide open to the wiles of an incubus like Baelin!
The BeastMaster's Slave: As a reluctant favor to her parents, and because it aroused her suspicions, Maura agreed to check out the link between the suicides and the owner of Noir. She got far more than she bargained for.
Book Review
At the time of this article's entry in the SuccuWiki, there was no book review available
External Links