Thank you for over 5.1 million views of the SuccuWiki!
A Deal with a Demon (eBook)
From SuccuWiki - The Wiki of the Succubi

For other uses of the word Incubus, see Incubus (disambiguation).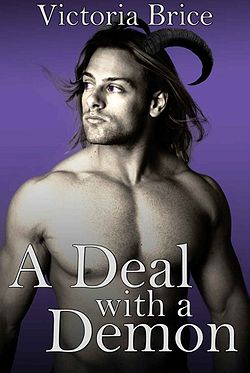 A Deal with a Demon is an eBook written by Victoria Brice. In this work, one of the main characters is an Incubus.
Overview
Title: A Deal with a Demon
Author: Victoria Brice
Published By: Amazon Digital Services
Length: 7 Pages
ASIN: B008VXUJ36
ISBN: 9781476367682
Publishing Date: August 9, 2012
Plot Summary
Max is a powerful psychic and the newest recruit of ASEC, a supernatural law enforcement agency. Unfortunately, he's treated as a glorified secretary until the night his boss calls on him to interrogate a captured incubus, believing that as a male he will be immune to the creature's charms. There's only one problem: Max is secretly bisexual! Will he be able to resist the demon's seduction and earn a true place in the agency, or will he just get screwed?
Book Review
At the time of this article's entry in the SuccuWiki, no review was available. Tera has purchased this work and will review it shortly.
External Links